Busy Babe Abs: 6 Core Tightening Exercises!
By Katrina Scott on

FIRE UP THAT CORE!
Want to give your midsection some major love? A lot of you have requested moves you can do anytime, anywhere! These Busy Babe Ab moves are going to become your favorite core sculpting exercises. Whether it's hectic day and you only have a few minutes to tone your abs, or you're looking for add-on moves to round out your sweat sesh, these 6 simple exercises target every angle of your beautiful waistline! Go though this sequence 1-3 times through! Let's go...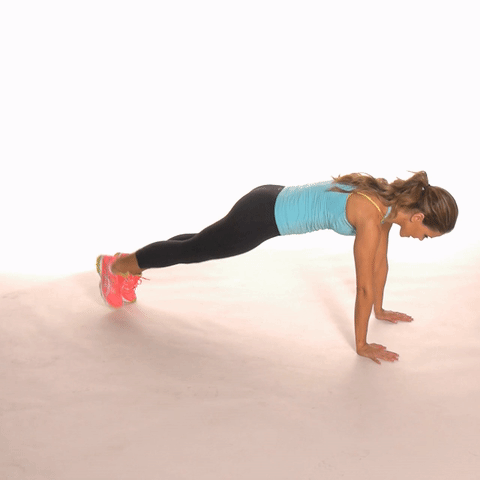 MOVE 1: TIU TUMMY TONER
Begin in a strong plank position, shoulders in line with your wrists and a neutral spine. Engage your core, focusing on your right oblique as you bring your right knee as close to your right elbow as possible. Return to start and repeat on the left side. Continue alternating sides for 20 reps!
MOVE 2: LOW PLANK WITH LEG LIFTS
Begin in a low plank position on your elbows. Keep abs engaged, belly button drawing in towards your spine as you kick your right leg straight up, foot flexed. Engage that booty as you alternate sides. Make sure you keep your body in a straight line as you repeat 20 reps!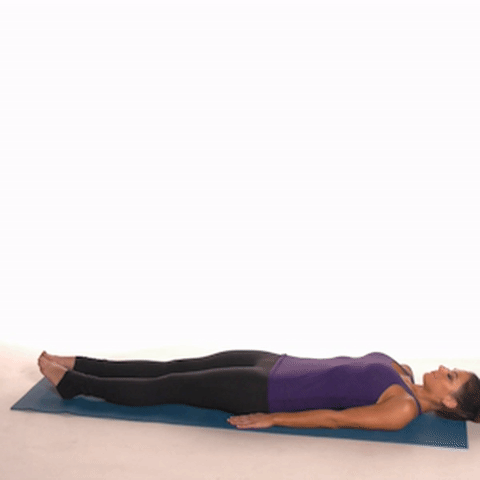 MOVE 3: CORE TIGHTENER
Lay on your back, flat on your mat, legs stretched out with your heels touching the ground. Using your core, slowly sit up straight as you bring your arms out into a 'T' shape and twisting to the right. Don't let your legs come up off the ground as you sit up. Return to start and repeat on the left side. Complete a total of 30 reps!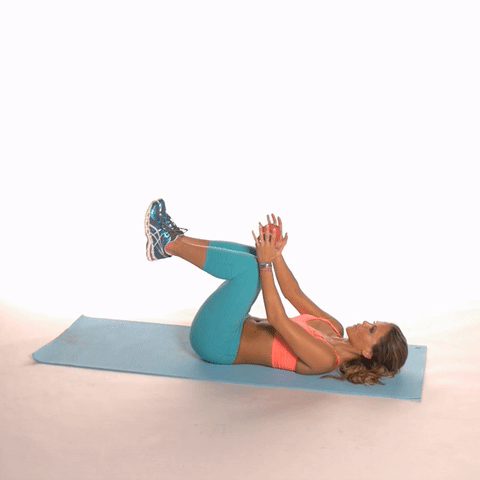 MOVE 4: WEIGHTED HANDS TO KNEES
Use one 5-8 lb dumbbell for this move. Begin on your back, legs bent at 90 degree, a single dumbbell in hand. Touch the weight to your knees, crunching in, before you extend your legs forward and arms back behind you, creating a straight line from your hands to your feet. Shoulders remain on the mat for this one. Feet and hands should never touch the ground. Complete 10 reps!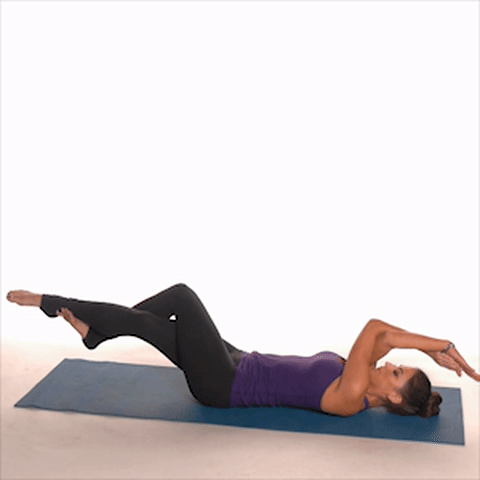 MOVE 5: EAGLE POSE CRUNCH
Start in a standard eagle pose, but on your back—cross your right arm under your left, bringing your hands together and cross your right leg over your left. If you can, wrap your leg around, hooking right foot behind your left ankle. Take an inhale and as you exhale, lift up to bring elbows towards knees. Pause at the top and and inhale as you lower. Keep your core tight and engaged throughout the move. Repeat 10 times before switching sides to complete 10 more!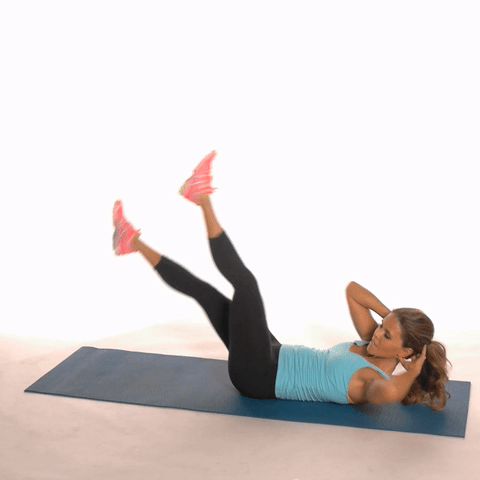 MOVE 6: SCISSOR CRUNCH
Start on your back, hands gently resting behind your head, legs straight up above you and knees soft. Scissor one leg at a time, crunching opposite elbow to meet your knee. Keep you shoulders lifted up off the mat as you repeat, alternating sides. Repeat 30 reps.
For more ab toning workouts, take a look HERE!
 It's not too late to sign up for the Fall Challenge! Find out the details HERE!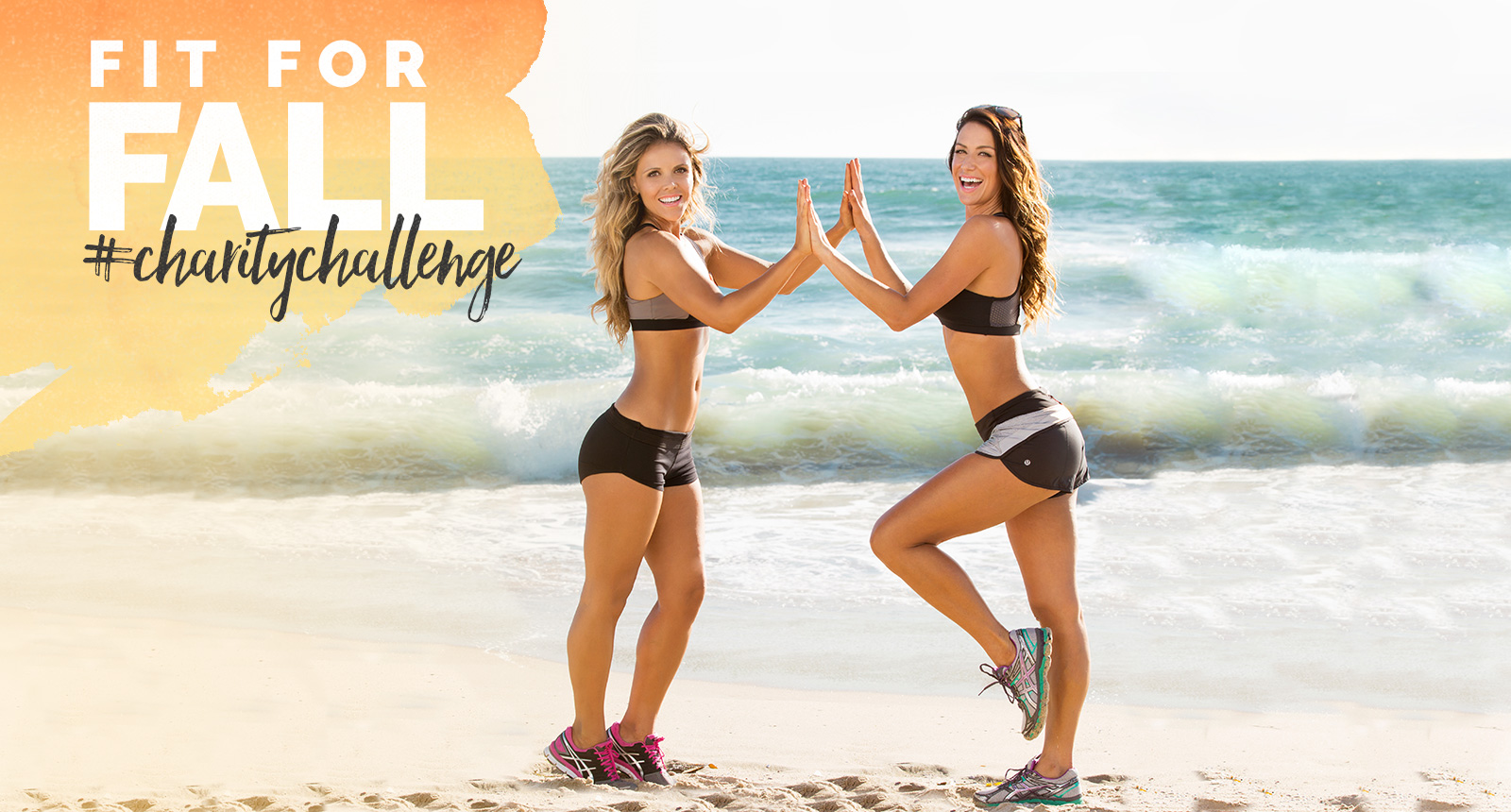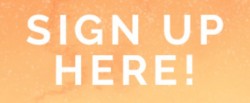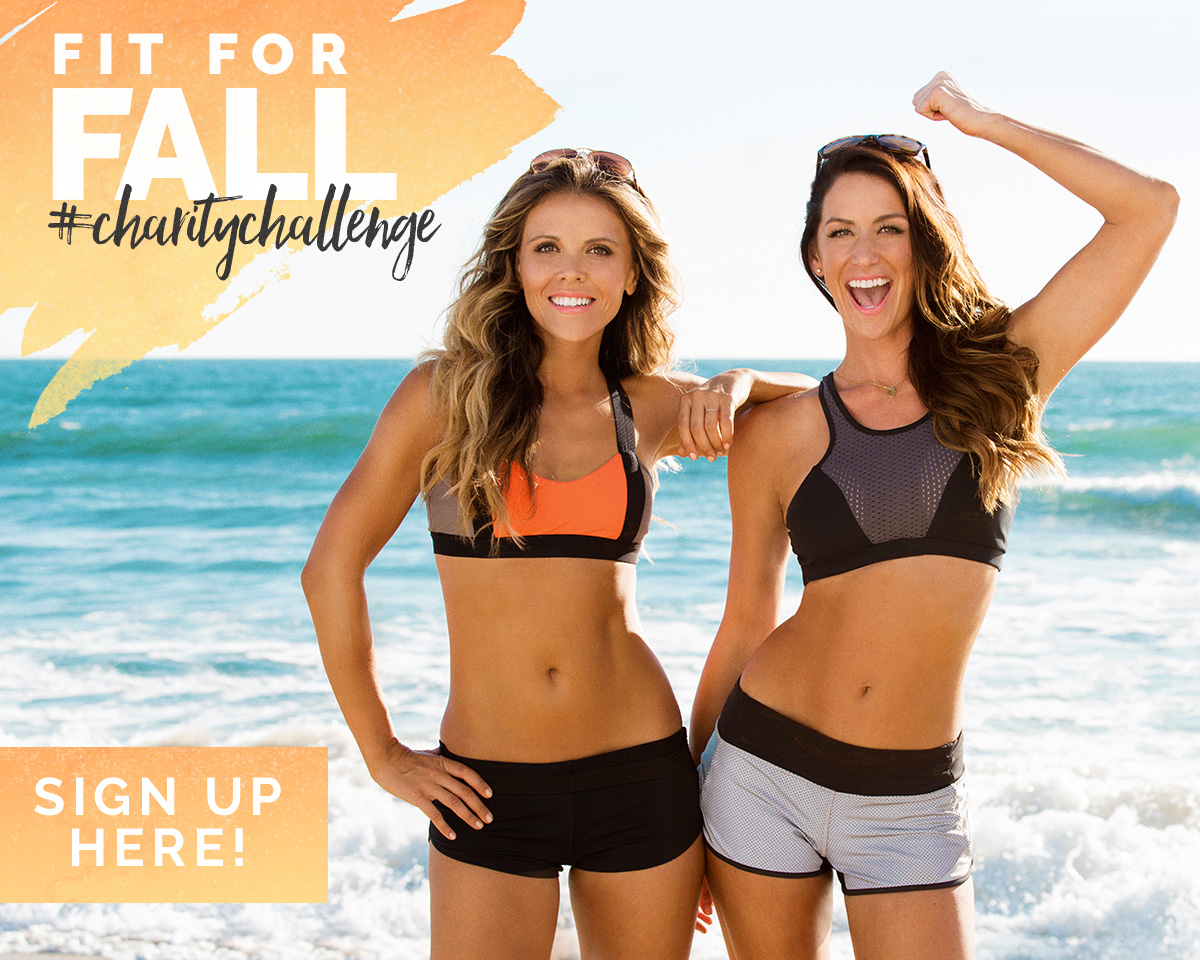 Sign up HERE to receive your free welcome pack with our top fitness tips along with delicious fall recipes!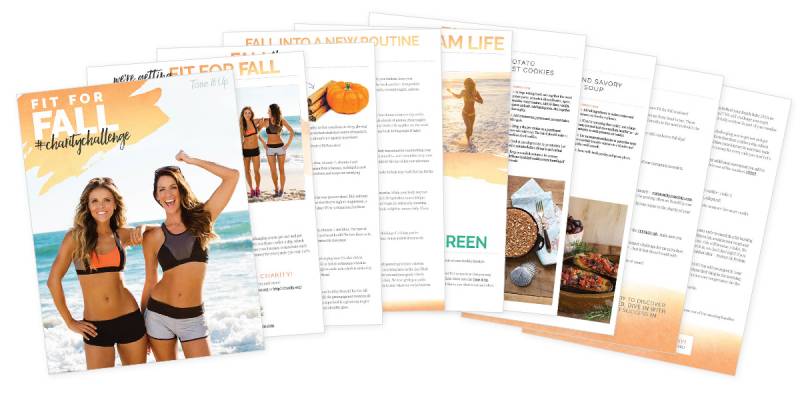 NEVER MISS ANOTHER WORKOUT!
Join our newsletter to get new workouts, recipes, and fitness tips delivered straight to your inbox.