Healthy Hosting Tips for Thanksgiving!
By Katrina Scott on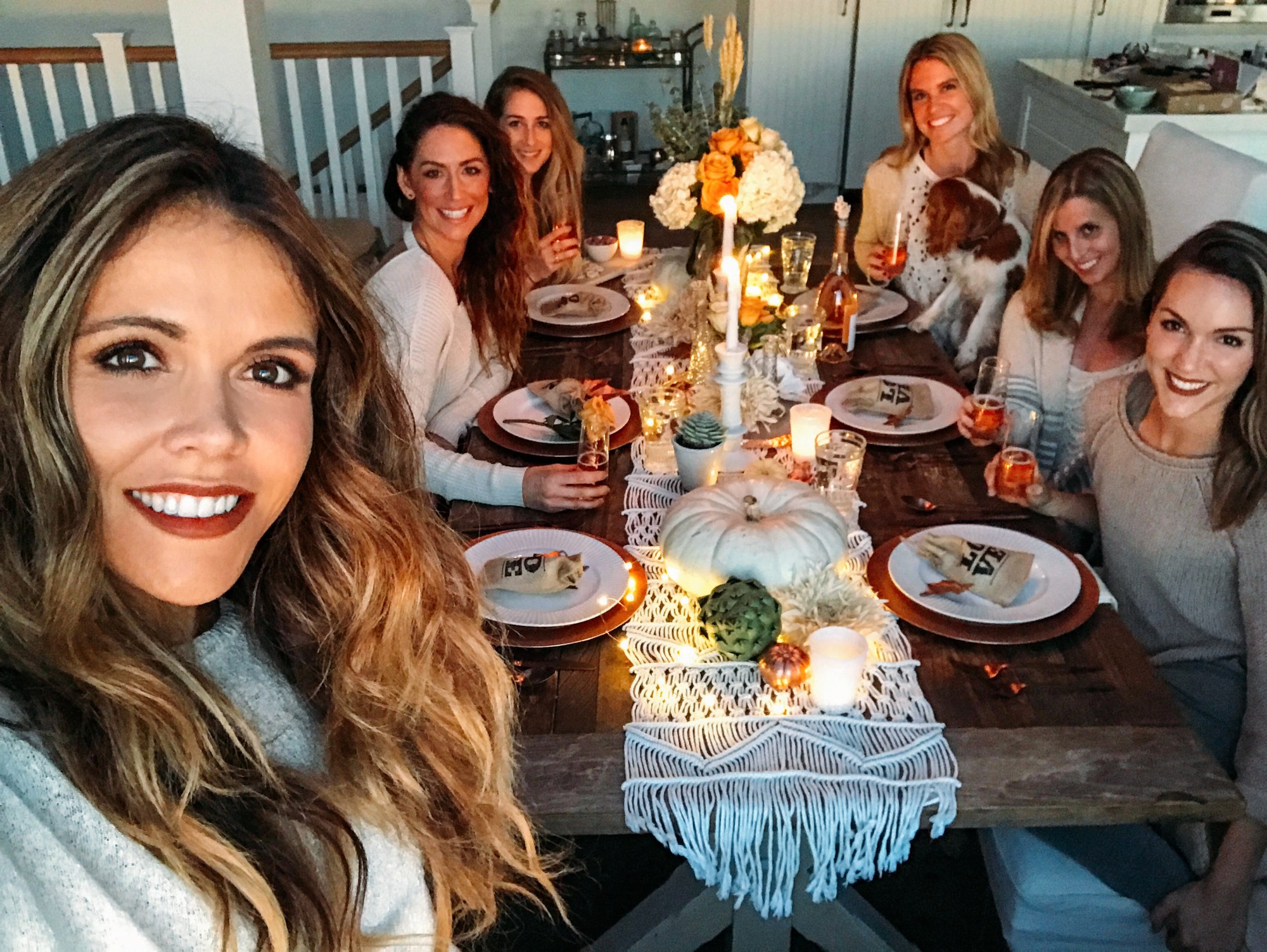 Hey, hostess with the mostest!
Thanksgiving is a combination of all my favorite things: delicious food, beautiful decor, and most importantly, friends and family coming together. I've been hosting the holiday for five years, and yesterday I shared my tips for creating a simple tablescape. Today, I have even more tricks to help you throw a beautiful, welcoming, and special dinner…all while staying stress-free and even squeezing in your Booty Call. While this holiday is all about expressing love for others, don't forget to show yourself some gratitude, too!
I'm forever thankful for you!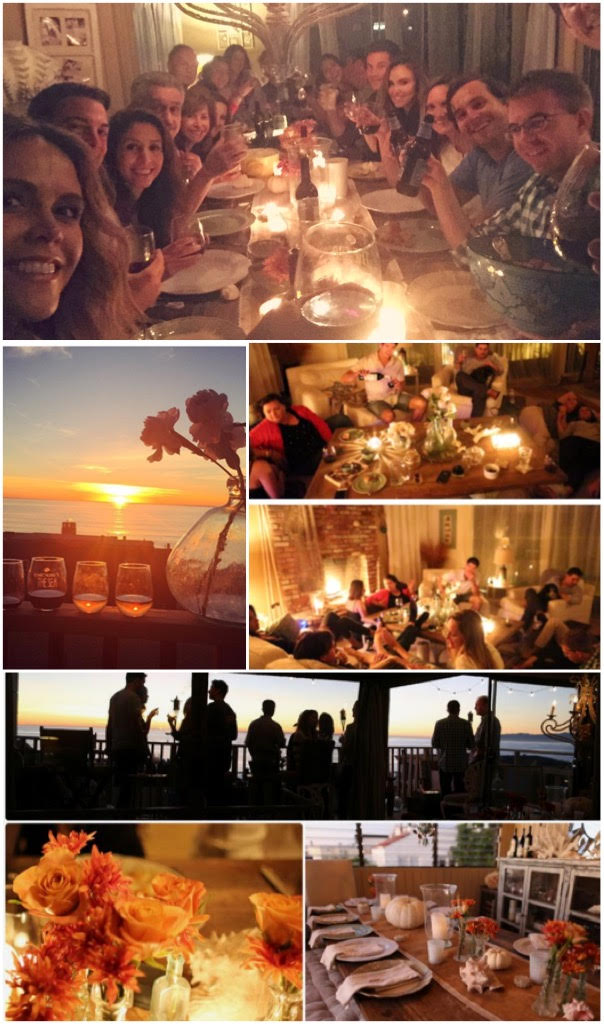 (Throwback to Hosting Thanksgiving!)

Get your Booty Call in early
Every host should start her day with a Turkey Trot 5K. Work yourself up an appetite, girl!! If you don't get your Booty Call in first thing, chances are it won't happen later in the day when you're busy prepping. Another trick for getting your steps in: At my house, the gals go for a walk between dinner and dessert while the guys watch football!
Save room for dinner
It's so tough not to nibble all day while cooking, but food always tastes better when you're sitting down surrounded by friends and family. Mama Jane has a fool-proof trick to save your appetite: chew gum in the kitchen instead of grazing. You can also sip sparkling water with lemon so you don't drink too much rosé before your guests arrive!
Go for lighter meals throughout the day like a pumpkin spice smoothie for breakfast (make it like the Slimdown Smoothie from your Nutrition Plan but swap in Pumpkin Spice Perfect Fit Protein for vanilla) and a salad with a little lean protein for lunch. You're going to be consuming a lot of carbs, protein, and fat at dinner so you won't want to fill up before the big event!
Rock out to relieve stress
All that prep can be stressful!! To keep the mood light, I blast fun music around the house while I cook. I love the Dave Brubeck and Poolside Pandora stations. Good music vibes help release stress, and an impromptu dance party always makes everything better :)
Start with apps
Before dinner, I set out cutting boards with tons of appetizers. I serve healthy starters like veggies and dips so people fill up on the good stuff first.
For the meal, I make the turkey and each guest brings a favorite side. I ask everyone to bring a family recipe or a dish that means something to them. It makes a really nice conversation starter and helps everyone feel extra special and at home!
Make a plan…but know that things happen
Prepping before the big day helps everything go more smoothly and stress-free. You can set up your table the day before and I always make flower arrangements the night before so they open up a bit. It also helps to do your grocery shopping in advance. But even with the best plan…life happens! I just go with it and know that if anything doesn't work out, that's OK too. One year I forgot to make the stuffing in time and no one missed it!!
Send guests home with leftovers
Extra Tupperware is a MUST for Thanksgiving! I send all my guests home with turkey and stuffing so they have leftovers for lunch the next day. I also love to set up a dessert bar and give guests treats to take with them. Everyone loves it - and it helps get sweets out of the house!
Remember the true meaning of the holiday
Try not to stress too much about planning, cooking, or even what you're eating. Just know that Thanksgiving is all about being thankful for the people around you and showing everyone how you feel about them. In my family, my grandfather started a tradition called the family log. We all write down how our last year has been and what we're thankful for. We've been doing it for over 30 years! Now that I live in Cali and we're not all together in person anymore, we read our entries to each other on video chat. It's a tradition I cherish!
I encourage all you gals to think about something that you'd like to start as a tradition, whether it's a log, a recipe, or something else. In 100 years, your family could be carrying on this tradition, which is truly special!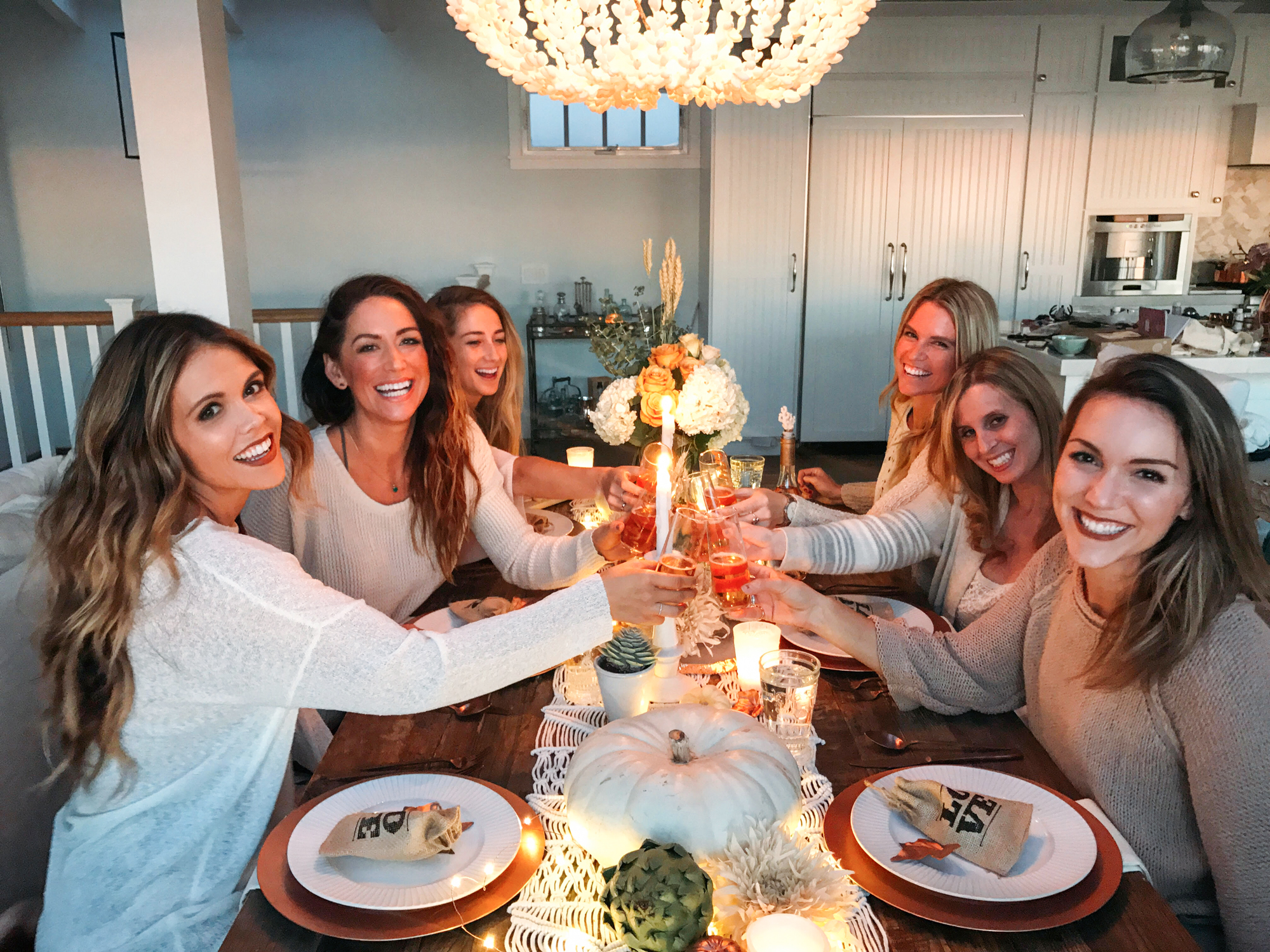 Come decorate for Thanksgiving with me! I share my top tablescape tips and DIY decor HERE!