Katrina Hodgson
By Katrina Scott on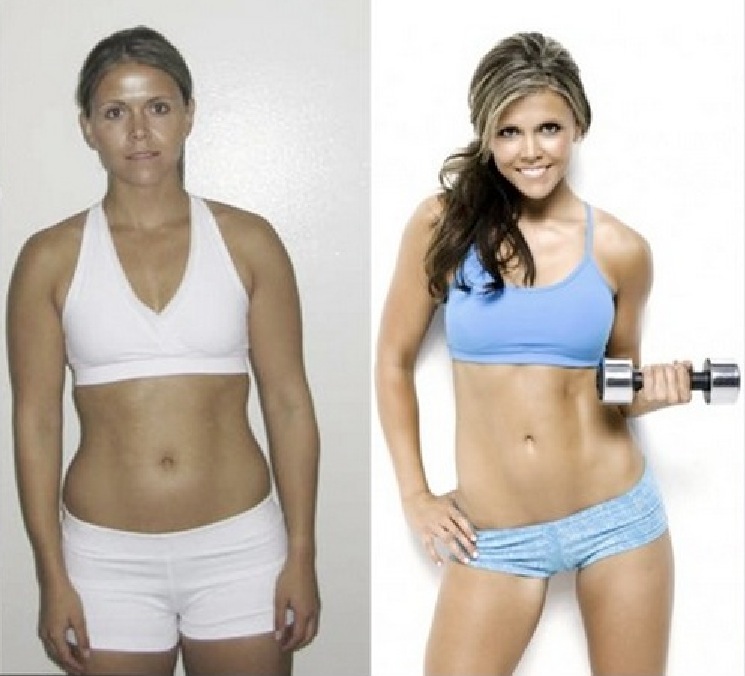 Hi I'm Katrina Hodgson… yes, one of the Tone It Up girls. I lost over 25 pounds! Karena and I put together a diet plan to help us slim down and tone up. I have to be honest… I was feeling a little humiliated to put this picture up… especially as a trainer. Being a personal trainer, I was spending too much time on others, my career and not my own health (like most people actually, mothers, business women, students etc). I hid my weight really well. I hid from pictures, events and even started hiding from mirrors. I was ashamed of my body and decided to make a change… for good! No more losing weight and then gaining it all back. I almost didn't put my picture up, but then I realized that this is why I want to help others. It changed my life. 
I am so much happier, confident in myself and feel like I can do anything.
 I also have no more joint pain because of the pressure of my extra weight. Everyone always asked, what should I eat!? So we decided to share our daily nutrition plan. 
For the cost of a training session, Karena and I put together the entire diet for you– so you can make a change too :)
 Stop waiting for tomorrow… or Monday. I've been there. You are the only one in control of your weight and health. Take charge and make a change now. - Katrina PS- This is me and my MOM!  She lost 60 pounds!  Go see her transformation story too :)
Read HERE