This Is A Must Watch...Love Your Body Series Video
By Katrina Scott on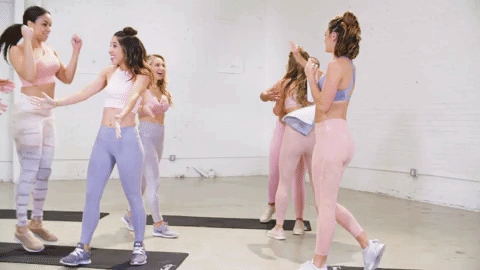 Hi beautiful!
When Karena and I were creating the Love Your Body Series, we were inspired by YOU and all that you do every day!
This series represents everything that Tone It Up embodies—support, friendship, perseverance, strength, connection, body confidence, women empowerment, and LOVE.
Today we're sharing something really special with you. We created this video with our girls and Studio Tone It Up trainers to tell you all about our inspiration behind the Love Your Body Series and what it means to us.
And we just want to say this ~ you are strong, you are enough, you can do anything you put your mind to, and if at any moment you need a reminder of that, we'll be right here for you. We love you!
Thank you to our babes Tori, Chevy, Kerry, Morgan, and Kristina for being part of this with us!!!
Love you babes,
K&K

You can also watch on YouTube & Apple TV HERE!



We're in week 2 of the Love Your Body Series and this team's energy is amazing! You can jump in with us anytime! Sign up below and say yes to a new adventure ~ you deserve it!